Implant Restoration
For anyone who is looking for a permanent and stable way to replace missing teeth, dental implants may be a viable solution for you. Dental implants are titanium posts that are surgically embedded into the jawbone. They replace the missing tooth's root and allow an artificial tooth to be attached to it.

One of the biggest differences between implants and other tooth replacement options, like traditional bridges and dentures, is that once an implant is placed, it bonds with your bone tissues. This means that the implant offers a strong stable base for dental crowns, bridges, and dentures to be attached so they won't slip or move around. Not only does this provide a better more stable fit, it allows the wearer to speak and chew more effectively.

Conventional bridges or dentures may not be suitable for some people since they can cause soreness, discomfort, or gagging. Regular bridges also need to be adhered to remaining adjacent teeth which may not always be possible. In comparison, implants can be placed without the need of remaining adjacent teeth or having to shave them down.

To place an implant, the patient must have enough strong bone tissue in their jaw to support it. If there isn't enough tissue to support the implants, bone augmentation or bone grafting can be performed to add extra tissue to the area. The patient also needs to be in good oral health and not have any oral health problems, such as decay and gum disease.

Compared to bridges and dentures, implants can last a lifetime with proper care. Compared to other procedures, the implant restoration process is much longer, taking at least 5-6 months to place an implant and attaching the crown. However, the process can take much longer if additional tissue needs to be added to support the implant.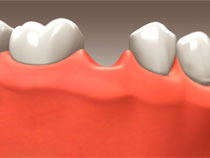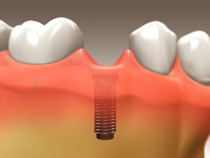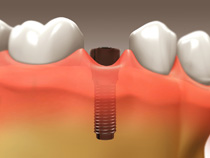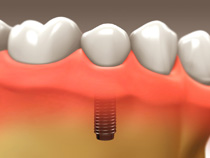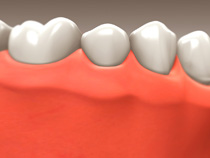 Contact Dr. Mirela Miciu, DDS, at Carlton Dental, General Dentist in downtown Toronto to set up an appointment.